Thursday, November 18, 2021
Speedometer Case Study Blog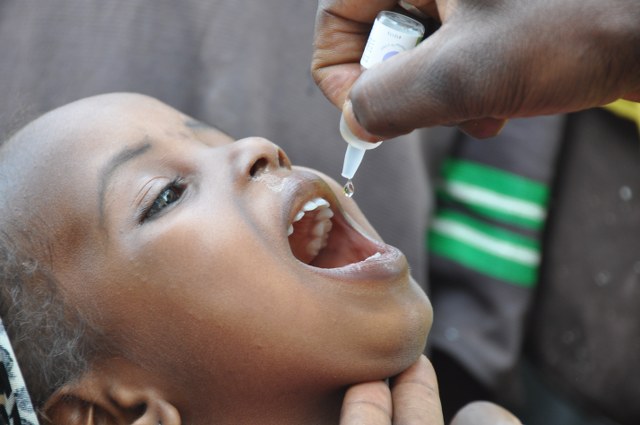 Source: WHO
Scaling Lifesaving Interventions Faster: A case study on the accelerated uptake of nOPV2, the first vaccine to receive WHO Emergency Use Listing 
Author: Stephanie Stan  
Widespread administration of oral polio vaccines (OPVs) has resulted in reduced incidence of polio and the eradication of wild poliovirus type 2 and type 31,2. Despite progress reducing the burden of polio globally, type 2 circulating vaccine-derived poliovirus (cVDPV2) has continued to spread, primarily through Africa and Asia1,3: in 2019, there were 366 cases of cVDPV2 globally and by 2020, this number had increased to 1,069 cases1,4,5. 
The novel oral polio vaccine type 2 (nOPV2)—a more genetically stable, next generation polio vaccine—was developed to prevent further spread and outbreaks of cVDPV2 throughout under-immunized populations, serving to save children from poliovirus-induced paralysis and death1. In November 2020, the World Health Organization granted the nOPV2 vaccine the first Emergency Use Listing (EUL), and since then, nOPV2 has scaled to eight countries in less than one year1,7. 
A key factor contributing to the accelerated launch and scale of this vaccine was the timely coordination and communication across multiple stakeholders: funders, scientists, university researchers, policymakers, global vaccine advocates, and vaccine manufacturers1,7. The Scaling Lifesaving Interventions Faster case study on nOPV2 highlights the global impact possible when multiple stakeholders collaborate to achieve a common goal. As the first vaccine with Emergency Use Listing approval, nOPV2 is setting the stage for the accelerated introduction and uptake of future global health interventions1.  
Read the Scaling Lifesaving Interventions Faster case study on nOPV2 here: https://tinyurl.com/ve4fk7ed 
References:  

Muyengwa D, Bandyopadhyay AS, Zipursky S, Wanyoike S, Silimperi D. Scaling Life-Saving Interventions Faster Case Studies Series: Novel Oral Polio Vaccine Type 2 (nOPV2). Durham: Duke Global Health Innovation Center; 2021.  

WHO. Poliomyelitis (polio). Retrieved March 24, 2021, from https://www.who.int/health-topics/poliomyelitis#tab=tab_1  

GPEI. (2020, December). GPEI Strategy for Control of cVDPV2 2020-2021. Retrieved from https://polioeradication.org/wp-content/uploads/2020/12/cVDPV2-strategy-nOPV-rollout-fact-sheet-20201211.pdf 

GPEI. Vaccine-Derived polioviruses. Retrieved March 23, 2021, from https://polioeradication.org/polio-today/polio-prevention/ the-virus/vaccine-derived-polio-viruses/ 

World Health Organization. (2021, August 31). Global Circulating vaccine-derived poliovirus (cVDPV). World Health Organization. From https://polioeradication.org/wp-content/uploads/2021/08/ weekly-polio-analyses-cVDPV-20210803.pdf. 

WHO. (2020, November 13). First ever vaccine listed under WHO emergency use. Retrieved January 15, 2021, from https://www. who.int/news/item/13-11-2020-first-ever-vaccine-listed-under- who-emergency-use  

Duke Global Health Innovation Center. nOPV2 Intervention Research Interviews (2021). Launch and Scale Speedometer. Duke University