Monday, February 22, 2021
Weekly COVID Vaccine Research Update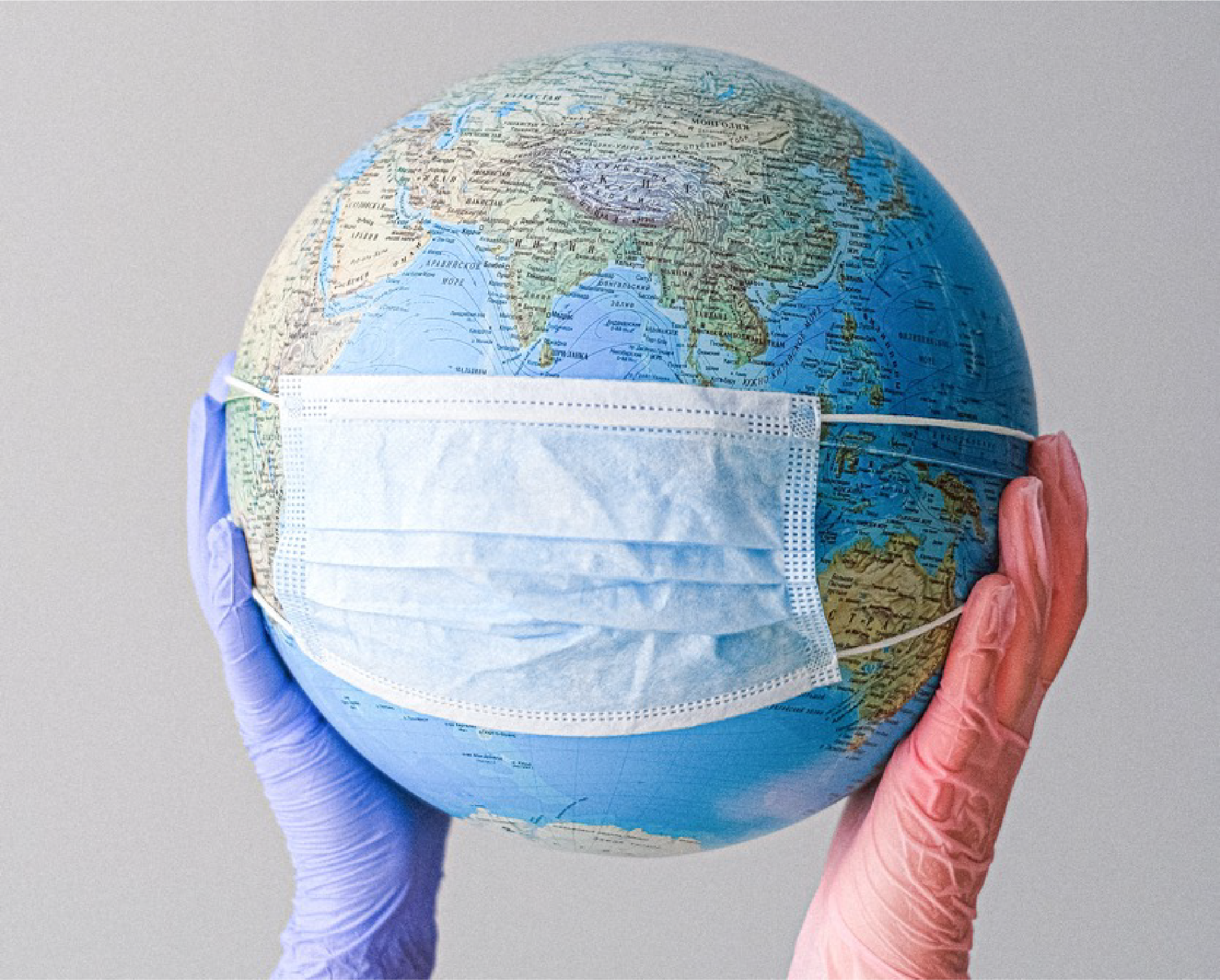 Data Updates
| | |
| --- | --- |
| High-income country confirmed dose total: | 4.6 billion |
| Upper-middle-income country total: | 1.3 billion |
| Lower-middle-income country total: | 631 million |
| Low-income country total: | 671 million |
| COVAX total: | 1.12 billion |
| Total worldwide confirmed purchases of Covid-19 vaccines: | 8.25 billion doses |
Weekly Insights and Interesting Trends
Rhetoric first, action later: the G7 approach to global equity
The G7 countries met (virtually) on Friday, February 19, to share variants of "no one is safe until everyone is safe" and discuss the importance of global equity of Covid-19 vaccines and the need for international cooperation. (Sound familiar? That's because we heard the same things from the G20 in November.) 
The countries together pledged another $7.5 billion in funding for COVAX (including the $4 billion that the US Congress set aside for COVAX in December's Covid relief bill). Funding, while important, is unlikely to improve the immediate picture for global equity as manufacturers churn out millions of doses heading for the same wealthy countries.
Low- and middle-income countries need doses now. As even wealthy countries are learning, purchases on paper are not the same as doses in hand. (Canada, which purchased more doses per capita than any other country, has received very little and is behind most other rich nations in its vaccine roll-out.)
And COVAX, while important, does not solve for equity at 20% coverage. Even with COVAX, poor countries still need to purchase supply for 40% to 50% of their population in order to reach herd immunity levels. But low- and middle-income countries making purchases now will have to wait in the queue to receive delivery, while manufacturing slots for much of 2021 are already reserved.
French President Emmanuel Macron joined Norway in calling for rich countries, which have purchased far more than they need (see table below), to donate doses now, as they are still vaccinating their priority populations. Asking countries to pledge 5% of their supply immediately, Macron made the point that it is speed that counts. Seeming to miss this entirely, UK leadership suggested they would likely donate a much more generous amount but that it was "difficult to say" when. The US and Canada, as well as EU leadership, have similarly committed to donations in principle but hedged on timing.
This appears to run counter to leaders' oft repeated belief that "no one is safe until everyone is safe." Because of manufacturing limitations, the fastest way to ensure that countries are able to move together to vaccinate their priority populations is for rich countries to send a portion of doses as they receive them.
The G7 countries (including the EU) have already purchased enough vaccine to cover more than 2 billion people. Even after vaccinating 100% of their populations, they would still have enough vaccine left to cover a combined 1.2 billion people.
Rich countries have tied up the bulk of the supply for this year. If these countries wait to share until after their adult populations have been covered and until after they know whether or not boosters will be needed, as the UK has suggested it will do, global inequities will grow. Meanwhile, while rich countries dither, China and India have moved quickly to donate millions of doses to poor countries even while both countries face shortages for domestic supply.
Vaccine purchases by G7 countries (including EU)
| | | | |
| --- | --- | --- | --- |
| Country | People covered by vaccine purchased | % population covered | Surplus (in people covered) |
| Canada | 190,000,000 | 505% | 152,410,738 |
| EU | 1,017,500,000 | 227% | 569,987,959 |
| Japan | 157,000,000 | 124% | 30,735,069 |
| UK | 243,500,000 | 364% | 176,665,595 |
| USA | 655,000,000 | 200% | 326,760,477 |
| TOTAL |   |   | 1,256,559,838 |
Note: Data accurate as of February 19, 2021. Purchase data includes only finalized purchases and does not include optioned doses.
Interesting Trends

Significant updates, news, and trends we saw last week:

The G7 countries increased their financial support to COVAX, while remaining non-committal on the timing for donations of actual doses (our take below). 
Novavax and SII have signed an MOU with Gavi to supply 1.1 billion doses of the Novavax vaccine to COVAX, though delivery schedule is not provided.
Vaccine scandals in Argentina and Peru prompted the resignation of government officials, who were found to have jumped the queue for vaccinations, in some cases receiving shots before national immunization programs had even begun.
Gavi announced a global no-fault compensation program for the 92 COVAX-funded countries, offering lump sum compensation in the case of vaccine injury. Russia has offered 300 million doses of Sputnik V to the African Union, which if taken up by African countries, would bring the AU total to 970 million purchased doses.
South Africa will share its now-unwanted SII Oxford-AstraZeneca doses with the African Union, though it is unclear if this will be a donation, trade, or other arrangement.
CEO of the Serum Institute of India noted in a tweet that SII has been directed to prioritize India's domestic supply needs with manufacture of the Oxford-AstraZeneca vaccine.
Bharat Biotech has filed for approval of their Covid-19 vaccine in more than 40 countries. The vaccine has been widely rolled out in India, though Phase III clinical data is not expected until March at the earliest.
Russia approved its third Covid-19 vaccine, CoviVac, this week before large-scale trials have even begun.
New data submitted for FDA review suggest that the Pfizer-BioNTech vaccine may remain stable when stored at standard freezer temperatures. • Oxford University is testing the Oxford-AstraZeneca vaccine in children aged 6 to 17.
Pfizer-BioNTech announced that it is working on a booster to address new variants, following similar announcements from Moderna and Oxford-AstraZeneca.
For more information on our research on Covid-19 vaccine supply, please see https://launchandscalefaster.org/COVID-19.